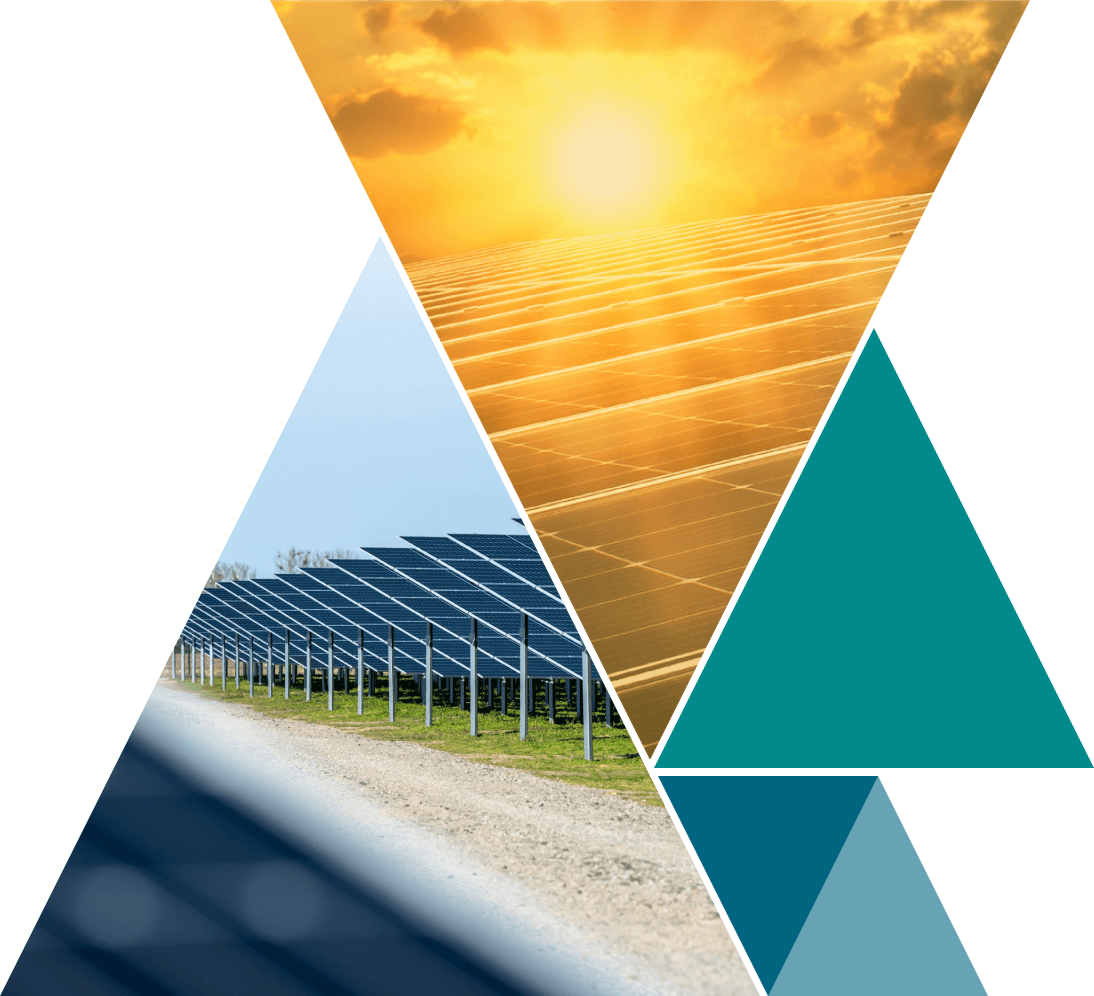 The solar industry holds a major key to solving one of the most pressing challenges of our time: Fighting climate change and achieving the transition to green and sustainable energy. That's why we support solar and everything it stands for. As one of the leading manufacturers of solar mounting systems, we are proud to directly contribute to the green energy transition. Over 45 GWp of solar power have been installed on our systems worldwide. This means we are currently helping to save around 28,3 million tons of CO₂ per year.
We also believe that a growing solar industry is a tide that lifts all boats – customers, investors, competitors, humanity, the environment, and ourselves. And that economic success and sustainability must go hand in hand if we are to achieve lasting change. Balancing out these aspects is key for our clients as well as for our own operations. And it is the basis of our ambitious CSR policy that we have implemented and are constantly improving throughout our company.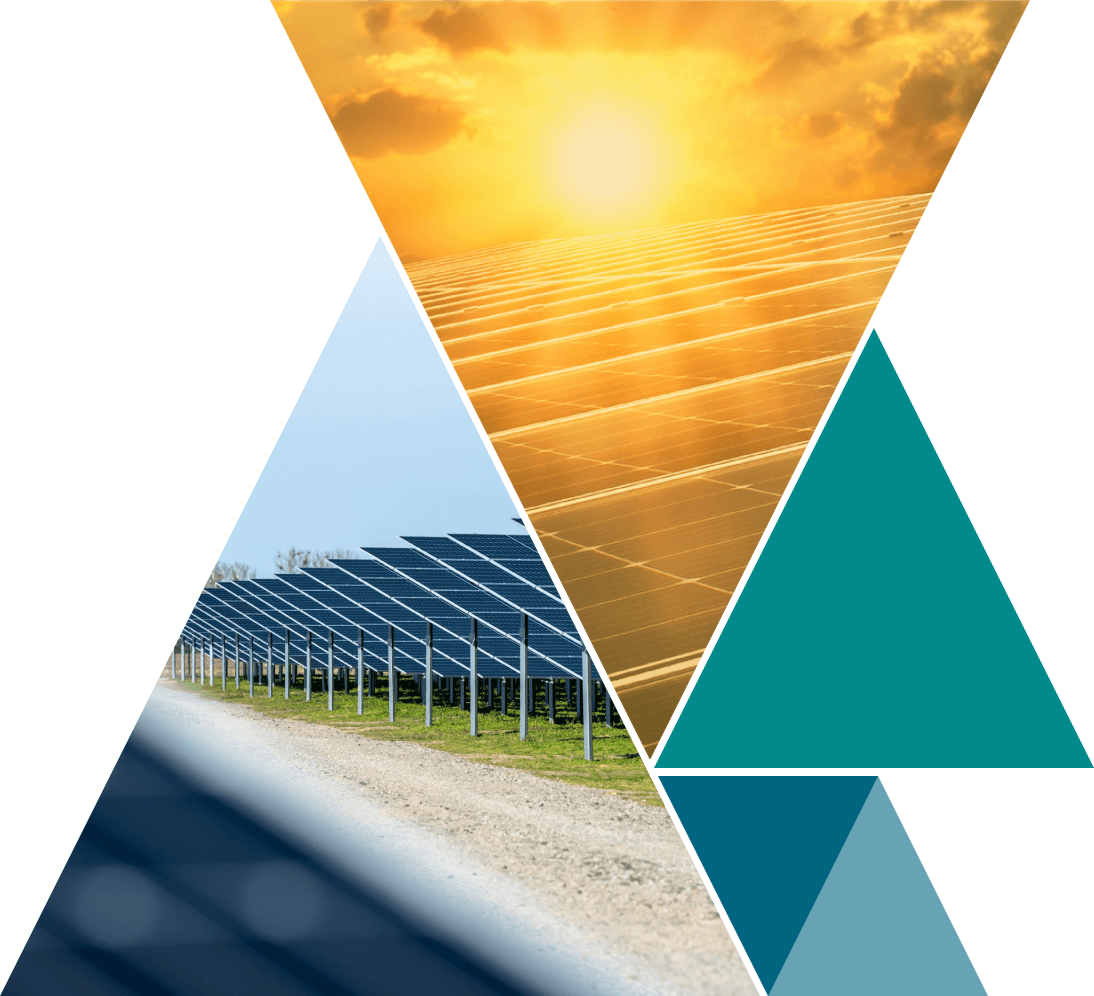 Enabling the green energy transition every day
WE SAVE
>28.3 m
tons of CO₂ per year
with 45 GWp of aggregated photovoltaic capacities installed with Schletter systems
This is equivalent to the annual CO₂ emissions of
2.8 m
German citizens
WE SUPPORT
A Brighter Future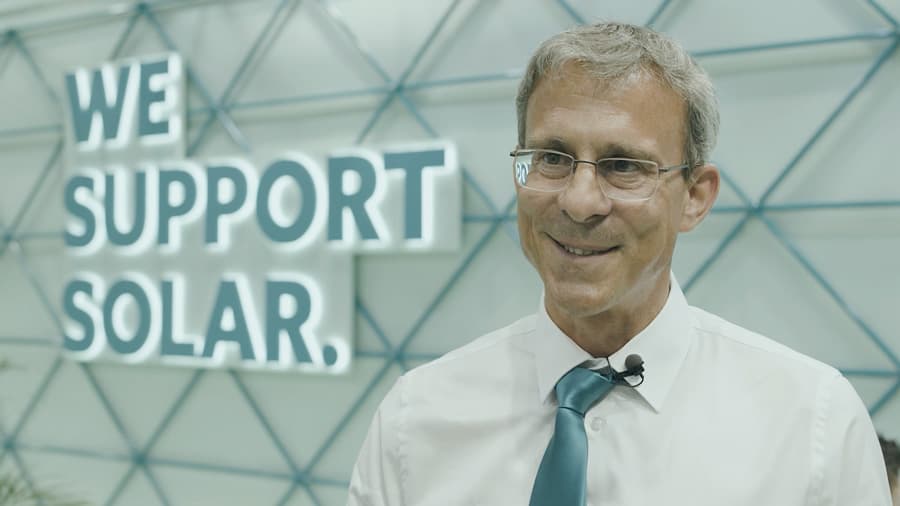 Please accept the marketing cookies to be able to watch the video
We support
quality
Outstanding quality is and always has been an integral part of our sustainability approach. Our mounting systems are built to last. They are known in the industry for their advanced engineering and exceptional durability.
Our definition of quality goes well beyond producing the best possible product for its designated task. It also means using the resources we need to produce our products in the most efficient way possible. This is an attitude that is deeply engrained in Schletter's DNA.
Our uncompromising commitment to quality is reflected in highest engineering and manufacturing standards. We strive to hit a "zero-defect target" with all our products. We have backed up this target by strict and clearly defined processes and preventive risk-management practices throughout our own production and supply chain. These include the guideline for structural components, kits for aluminum structures (EN 1090-1, EN 1090-2 and EN 1090-3), and the Machinery Directive (2006/42/EC). And we are conducting constant training and vetting to ensure that these high standards are met.
Structural safety
Optimal material utilization
Verified supplier quality
Secure design calculation
Detailed construction
PERFORMANCE OPTIMIZATION
Superior material utilization
Efficient manufacturing process
Optimized logistics
Time-saving assembly
Sustainability
Sustainable material selection
High durability
Reusable materials
Low maintenance
We support
sustainable development goals
As one of the leading solar mounting companies worldwide, we are contributing to several gigawatts of solar projects every year. But promoting clean, renewable energy is only one aspect of sustainability. There are many more areas where we need to act if we want to secure a peaceful and prosperous future for our planet.
The United Nations have defined these areas of action in the 2030 Agenda for Sustainable Development, defining 17 Sustainable Development Goals (SDGs). Asking ourselves what impact we can make as a company, we have committed ourselves to seven specific SDGs. #3
Good Health and Well-being #6
Clean Water and Sanitation #7
Affordable and Clean Energy #8
Decent Work and Economic Growth #9
Industry, Innovation and Infrastructure #11
Sustainable Cities and Communities
#12
Responsible Consumption and Production #17
Partnerships for the Goals
We support
our employees
When it comes to valuable resources, one of the most precious resources we have is our staff. That's why we provide a nurturing work environment where we look out for each other, draw on each other's diverse outlooks and skills, and work to change all lives, including our own, for the better. As an employer, we are committed to diversity, equity, and inclusion. Close to 40 per cent of our non-managerial workers are women and we actively encourage women to take leadership positions. We specifically embrace and honor workers' rights and co-determination rights. Our colleagues in China enjoy comparable benefits, no matter if they are on our own payroll or temporary contracts with a third-party provider.
We measure employee attrition and satisfaction and constantly outperform industry benchmarks. In 2022, we have created more than 100 new jobs, half of our employees received skill-based training, and 20 per cent life skill training. Close to 5 per cent of our workforce were promoted.
At our production plant, our occupational health and safety (OH&S) management system has been certified ISO 45001:2018 by TÜV Nord, as we provide safe and healthy workplaces that prevent work-related injuries and ill health, and we proactively continue to improve our OH&S performance.
OUR HR PRINCIPLES
Professional development
Education budgets, training catalogs, language classes
Health
Health days, bicycle leasing, ergonomics offers and more
Company pension
Individual subsidies for a secure company pension plan
Work-life balance
Flexible career paths, working hours and work locations
Flat Hierarchies
Max. four hierarchy levels throughout the company
Co-determination rights
Company suggestion scheme and work council
Referral Bonus
Recommend optimal candidates for open positions and secure bonus
What else we offer
Drinks/snacks, table football, company events and more
Schletter is an equal opportunity employer. Qualified applicants are considered for employment without regard to age, race, color, belief, sex, national origin, sexual orientation, disability, or veteran status. Our facilities are designed to meet accessibility requirements for individuals with physical disabilities.
We support
our customers
Our products are making a direct impact to provide clean and sustainable solar energy. We secure this impact by extensive quality control mechanisms as well as a number of third-party quality certifications. That's why we are offering extensive warranties for all our products of up to 25 years with confidence. We monitor customer satisfaction and actively encourage and include customer feedback in the further development of our products and services.
We value privacy and data protection. Our data and privacy policy is publicly available, in addition we have a formal code of conduct regarding the use of data. All contact lists and e-mail marketing activities are GDPR compliant. Our employees with access to data are trained on data privacy policies.
We support
OUR communities
One of our strengths as a company is having a diverse workforce. Our hiring policy is inclusive, and we are committed to diversity, equity and inclusion. Our staff are trained with regards to diversity, equity, and inclusion. Our company facilities are accessible for people with physical disabilities.
Our company activities strengthen local communities helping them to prosper: In 2022 we had 15 percent job growth for full and part-time positions. More than 80 percent of our Cost of Goods Sold is spent within the country of operations. Our outsourced staffing services are accountable to our code of conduct, and we carry out regular audits of our subcontractors, including corrective action for continuous improvement.
Our aim is to build long-term relations with our suppliers (currently 96 months on average) to grow and improve our social and environmental performance together.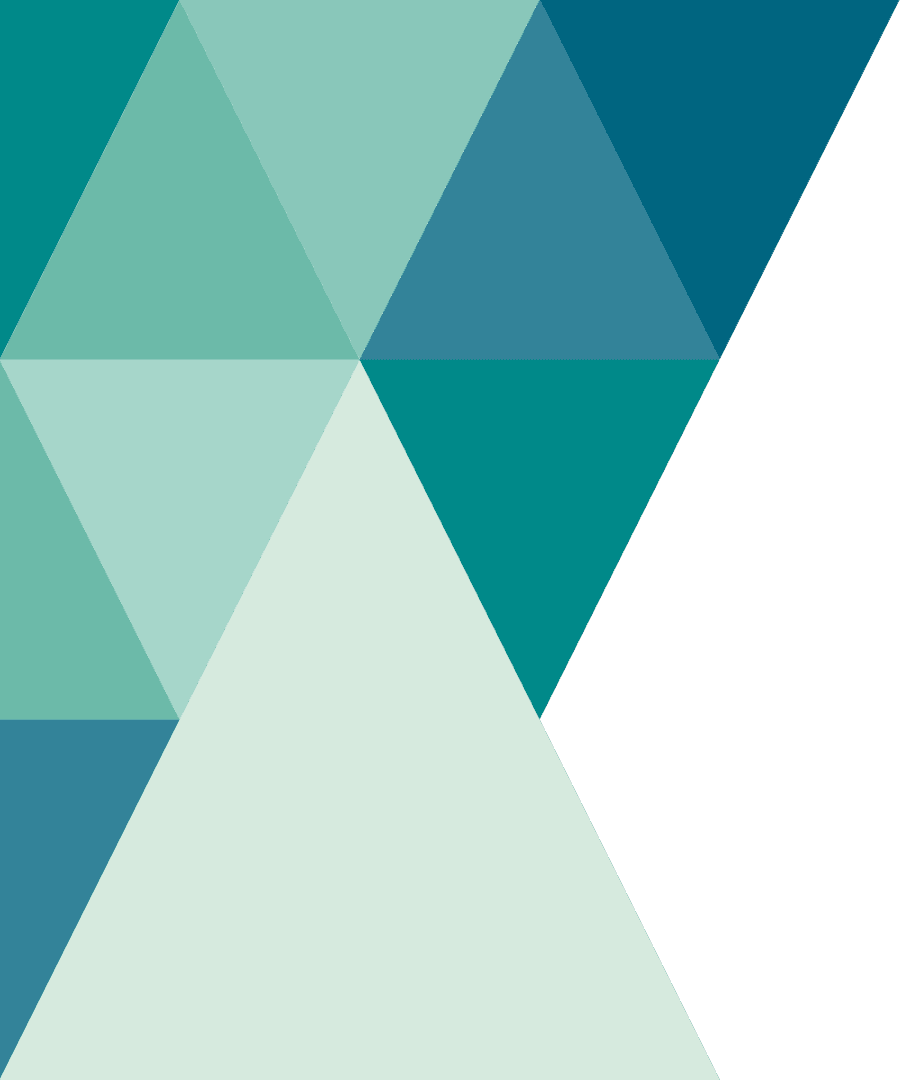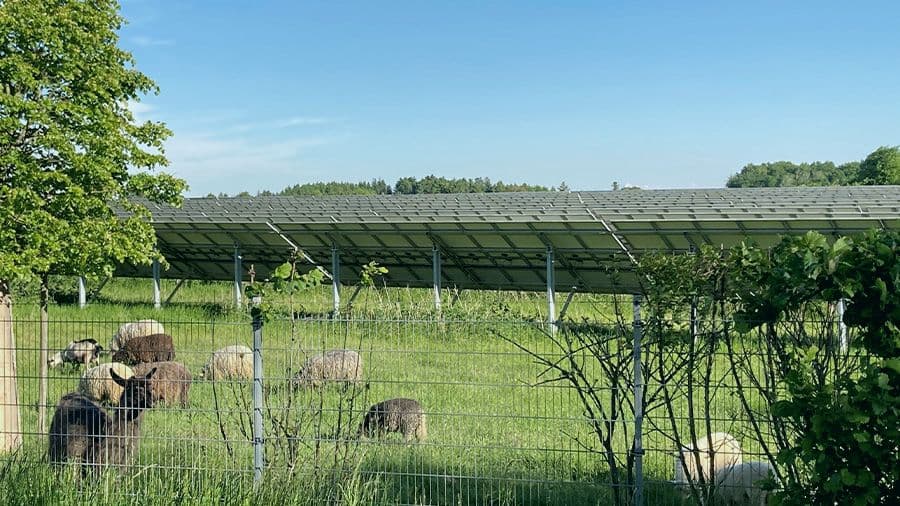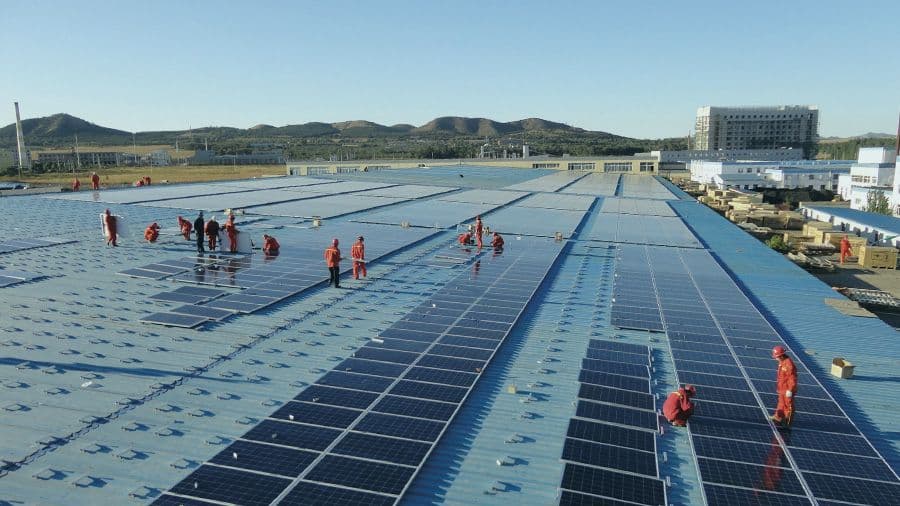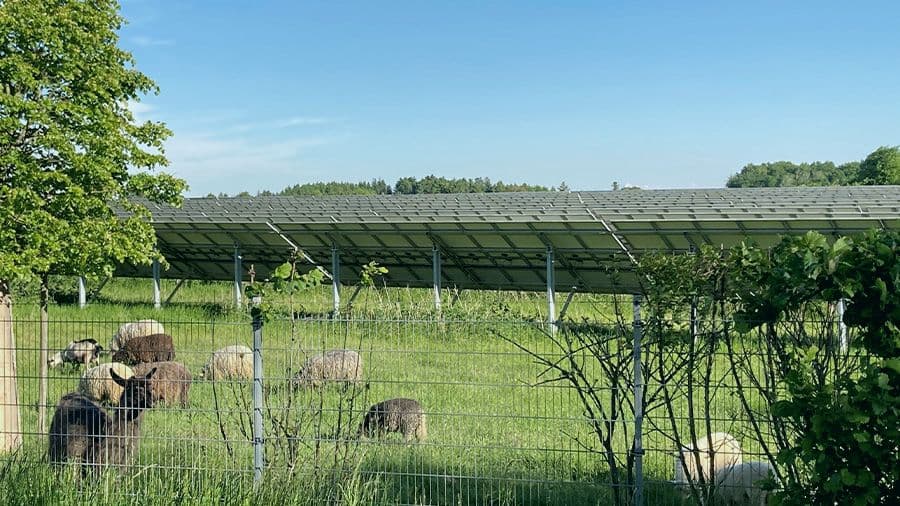 We support
compliance
Our core values and guidelines for business ethics, compliance, corporate governance, stakeholder engagement are outlined in Schletter's Code of Conduct. It contains strict anti-corruption policies and monitoring mechanisms regarding business ethics and corruption, and we have integrated the UK Anti-Slavery Act into our guidelines.
Our financials are audited annually by certified public accountants. Our audited annual reports are made available to investors via our Investor Relations page. Our supervisory and advisory board has a gender diversity of 1/3rd female, 2/3rd male. The board is independent and supervises the company's business and performance closely. In terms of skills, the board has a broad range of skills and its members are recognised experts in their area of expertise, covering financing, operations as well as legal, corporate governance and compliance.
We are committed to run absolutely no operations in conflict zones or sensitive ecosystems. We regularly monitor our suppliers with regards to working conditions and negative social or ecological impact.
WE SUPPORT
transparency
We see the constant improvement of our sustainability impact as a key element of our company development. That's why we are working on further developing our CSR policy and mechanisms. A process to implement a formal sustainability report is currently in place.
We are aiming to publish our first CSR report to provide further transparency on our measures for social, economic and ecological sustainability by the end of 2023.