October 06, 2020
Schletter Installations for the Largest Solar Park in Austria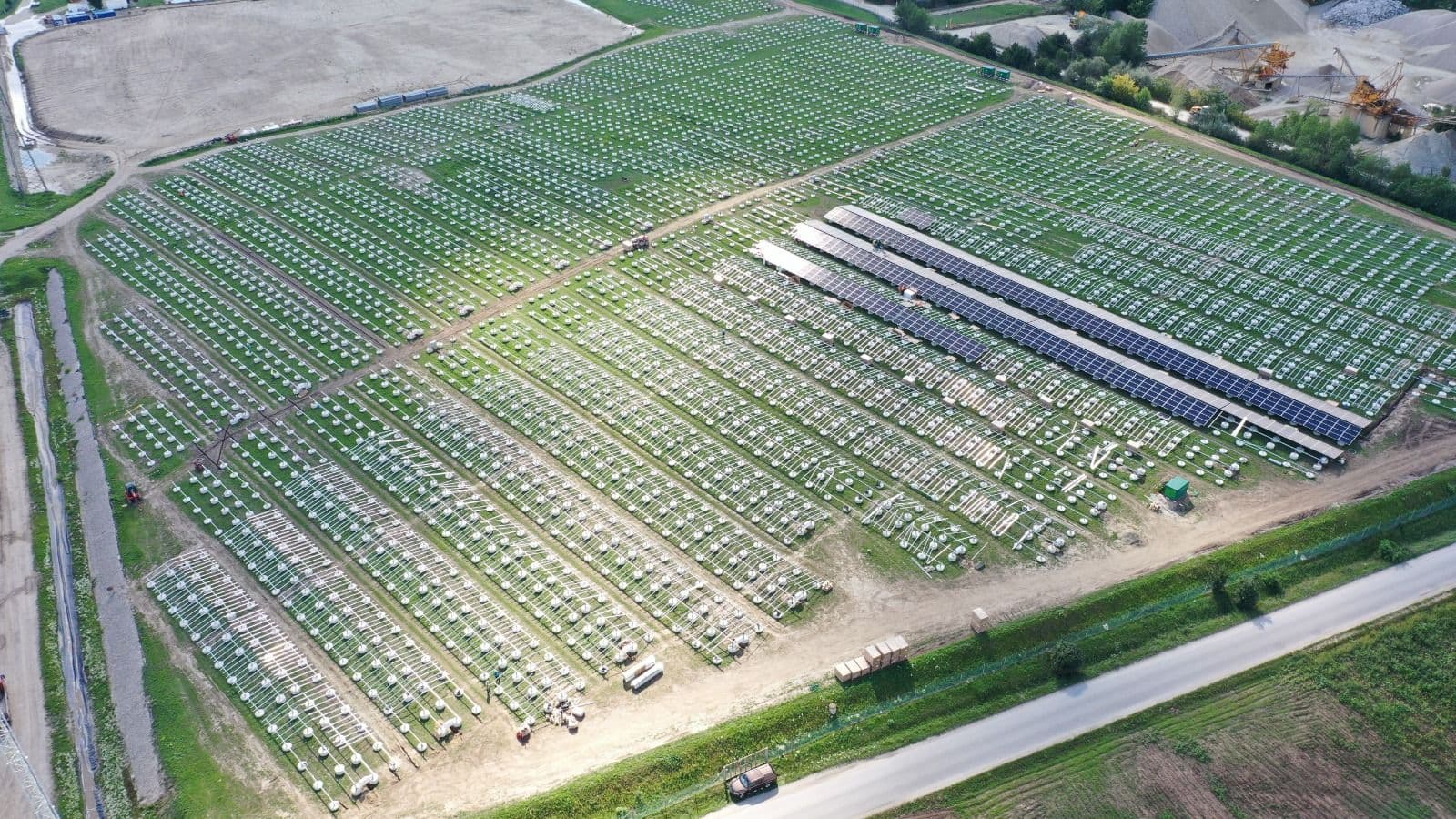 Kirchdorf/Haag, October 6, 2020. The Schletter Group has delivered the mounting systems for the largest open area plant in Austria. Special solutions were required for the foundation of the plant with a total size of almost 15 MW located on a decommissioned landfill site.
"The project is out of the ordinary not only because of its size," emphasizes Schletter's open-area technician Stefan Reitz, who planned and supervised the project. A total of 280 tons of mounting material, delivered by 19 trucks, were used on site. A further aspect was also paramount: "It was important that the foundations did not damage the surface sealing of the landfill," Reitz explains. "Conventional pile-driven foundations were out of the question, so we developed a new solution together with the customer KPV Solar GmbH."
The materials stored in the landfill are enclosed by an underground foil. The foundations could therefore not be driven into the ground deeper than 30 centimeters. In order to connect the module tables to the ground in such a way that they still meet their static requirements, Schletter used a combined solution of pile-driven and concrete foundation: the supports were aligned and driven about 30 cm into the ground. An above-ground foundation was then poured with in-situ concrete to anchor the piles.
The Schletter "FSDuo" twin-post system was used, which is particularly economical due to its short installation time and high spans. Thanks to its adjustable tilt head, even steep slopes can be compensated. A total of 34,600 modules were mounted on it in an east-west orientation in the first construction phase. They generate around 10.96 GWh of solar power, which corresponds to the annual consumption of around 3,400 households. By completion, the system will grow by a further 10,400 PV modules, bringing its total output to almost 15 MWp at the end of the project.
Reinhard Konrad, the responsible sales representative at the Schletter Group, thanked the Schletter team for its work on this large-scale project. "Everything ran on time and according to plan, our colleagues did a great job," says Konrad. "The cooperation with the customer KPV and NwComp Solar GmbH was also extremely efficient and smooth." NwComp Solar installed the system on site.
The plant is operated by the Austrian electricity company VERBUND and OMV AG, one of the largest listed industrial companies in Austria. The first construction phase has already been completed. The second construction phase should be completed by the end of the year.