FLAT ROOF SYSTEMS
BALLASTED OR FASTENED – 
FOR ANY measurements
Schletter's flat roof systems are particularly quick and easy to install and can be adapted to all static and structural requirements. Our structural engineers will calculate the best possible design for the unique shape, size, and pitch of your roof. This ensures that the loads are optimally distributed across the building structure and that the load limit is adhered to. Our team takes all relevant building regulations into account in addition to the local wind rates and snow loads.
For fastened systems, we minimize the number of roof penetrations required through intelligent planning, ensuring that your roof remains watertight.
A new generation of solar mounting systems for pitched and flat roofs
Improving yields continues to be the driving force in the PV sector. For installation systems, this means: less material with better load-bearing capacity, and simpler planning and handling on site to give shorter installation times. With these goals in mind, Schletter has developed a new generation of residential and commercial solar mounting systems from scratch – stronger, lighter, highly durable and easier to install.
COMPONENT OVERVIEW
Download Schletter's new component overview for roof installations or order a free printed version.
SCHLETTER CLASSIC – SYSTEM OVERVIEW
BALLAST-OPTIMIZED SOLUTIONS
Description:
Aerodynamic flat roof tracking system
Can be raised to 6° and 13° angle or 10° angle on request
Ballast optimized
Available with quarter-point clamping for the modules on request
Includes building protection with aluminum lamination
Advantages:
Quick assembly
Easy to store
Great value
Optimized tools and materials
No additional hardware needed for up to a 5° roof pitch
Downloads: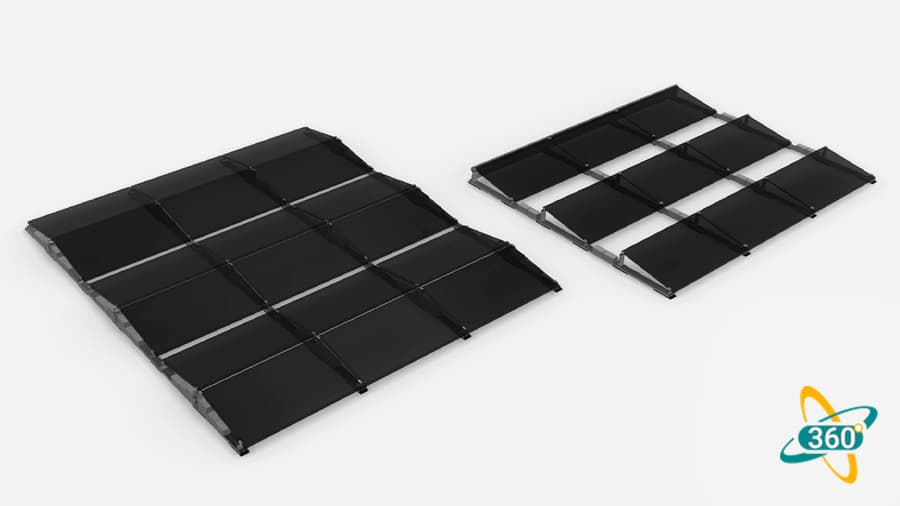 Description:
Cost-efficient system for slightly inclined or flat roofs
Roof-parallel (flush mount)
Unit assembly system is compatible with most Schletter components
Advantages:
Very few superimposed loads required
Integrated surface protection mat
Optimized for material and cost
Schletter Configurator
Description:
Various system configurations for any elevation angle
Ballasted and mechanically linked variants
Select support angles in 5° increments
Advantages:
Optimal yields
Can be combined with all Schletter standard products
Quick assembly
FASTENING TO THE SUBSTRUCTURE
Description:
Designed for industrial roofs with wide spans
Fastens to the girders
Object planning is based on an individual structural analysis software
Advantages:
Reduced loads on the roof substructure
Direct load application for the supporting structure of the building
Optimized and minimized roof penetrations
Improved connection details