August 21, 2023
Schletter Group shows record sales in the second quarter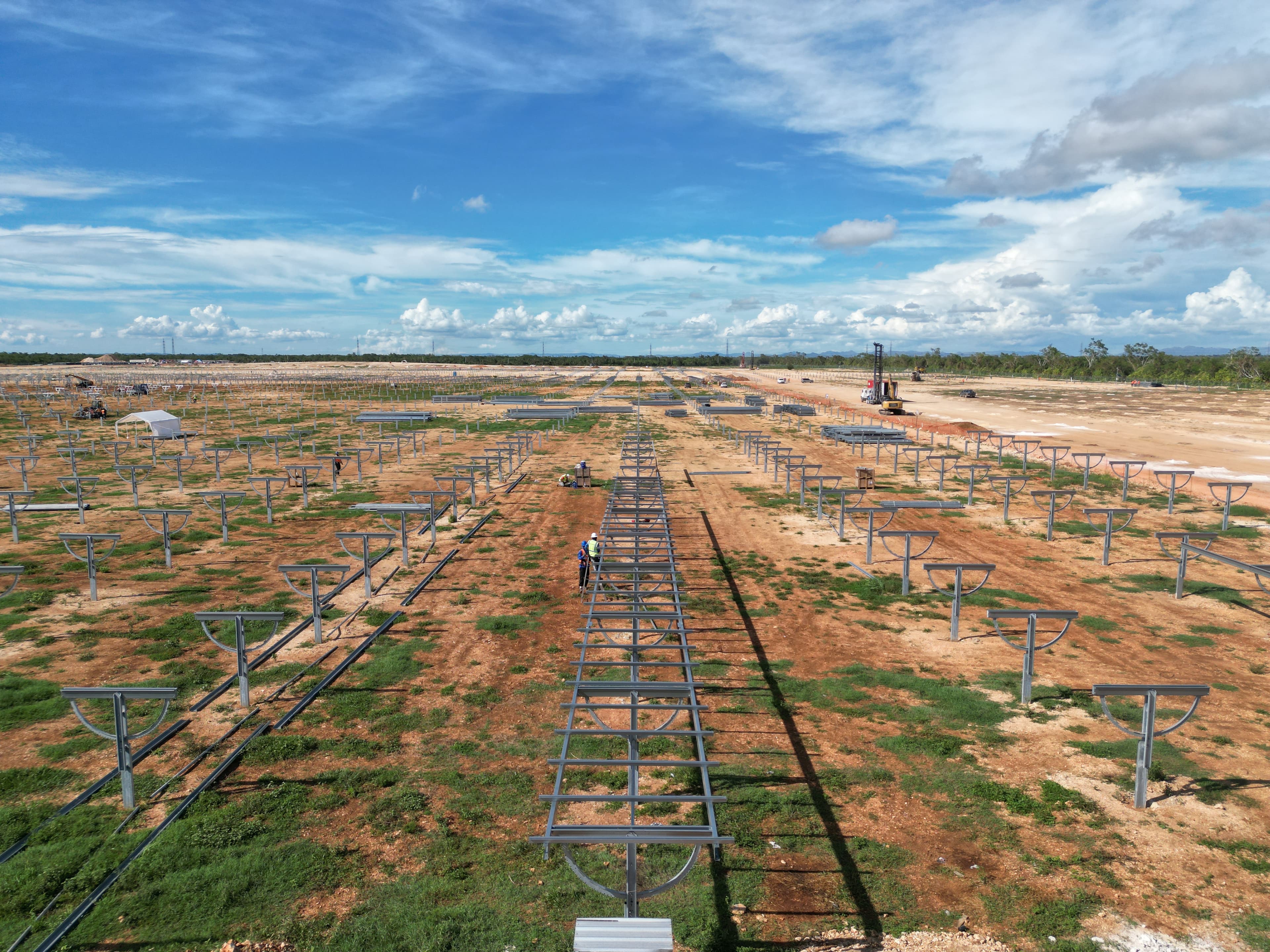 Kirchdorf/Haag (Germany), August 21, 2023. In the second quarter of 2023, the Schletter Group, a global manufacturer of solar mounting systems, achieved the highest quarterly revenue in the Group's history. At EUR 127 million, revenue was 15 percent higher than the first quarter of 2023 and 72 percent higher than the first quarter of 2022. The past twelve months have seen revenue increase by 93 percent over the same period in the previous year, and the Group thus continues its dynamic development.
"With our persistently strong growth, we are well on our way to becoming one of the world's largest solar mounting manufacturers, by revenue," says Florian Roos, CEO of the Schletter Group. "This builds on last year, during which the Group climbed into the top ten with an annual turnover of 342 million Euros. Coupled with this is a strong increase in ground-mount sales and a clearly positive cash flow - an excellent result all round."
The main growth drivers of Schletter's business were the markets in Germany, China, Türkiye, and South Korea, but growth was evident across the globe - in Europe, the Middle East and Africa (EMEA) and in the Asia-Pacific region (APAC), the Schletter Group improved significantly on the same quarter in the previous year. Development was particularly dynamic in the ground-mount business: new projects in Bulgaria (70 MWp), the Dominican Republic (60 MWp), Italy (50 MWp), Portugal (45 MWp), Spain (30 MWp), Türkiye (25 MWp), Israel (25 MWp), Australia (18 MWp) and other countries, tripled ground-mount sales during the corresponding quarter in 2022, with more than 530 MWp of ground-mount systems ordered in the second quarter of 2023.
Medium- and long-term prospects for the company remain positive: Schletter's very successful appearance in June at the world's most important industry trade fair, Intersolar Europe, generated far more project leads than in previous years. At the same time, the company significantly expanded its manufacturing and logistics capabilities in the first half of the year: The Group commissioned a new production site in Türkiye, and now boasts a new logistics hub in northern Germany. As CEO Roos pointed out: "By the middle of the year, we were already able to produce 50 percent more than in the previous year; by the end of this year, we will have doubled 2022's production capacity. This means that we are well equipped to handle any further increase in demand."