January 17, 2023
Schletter Group presents products in Korea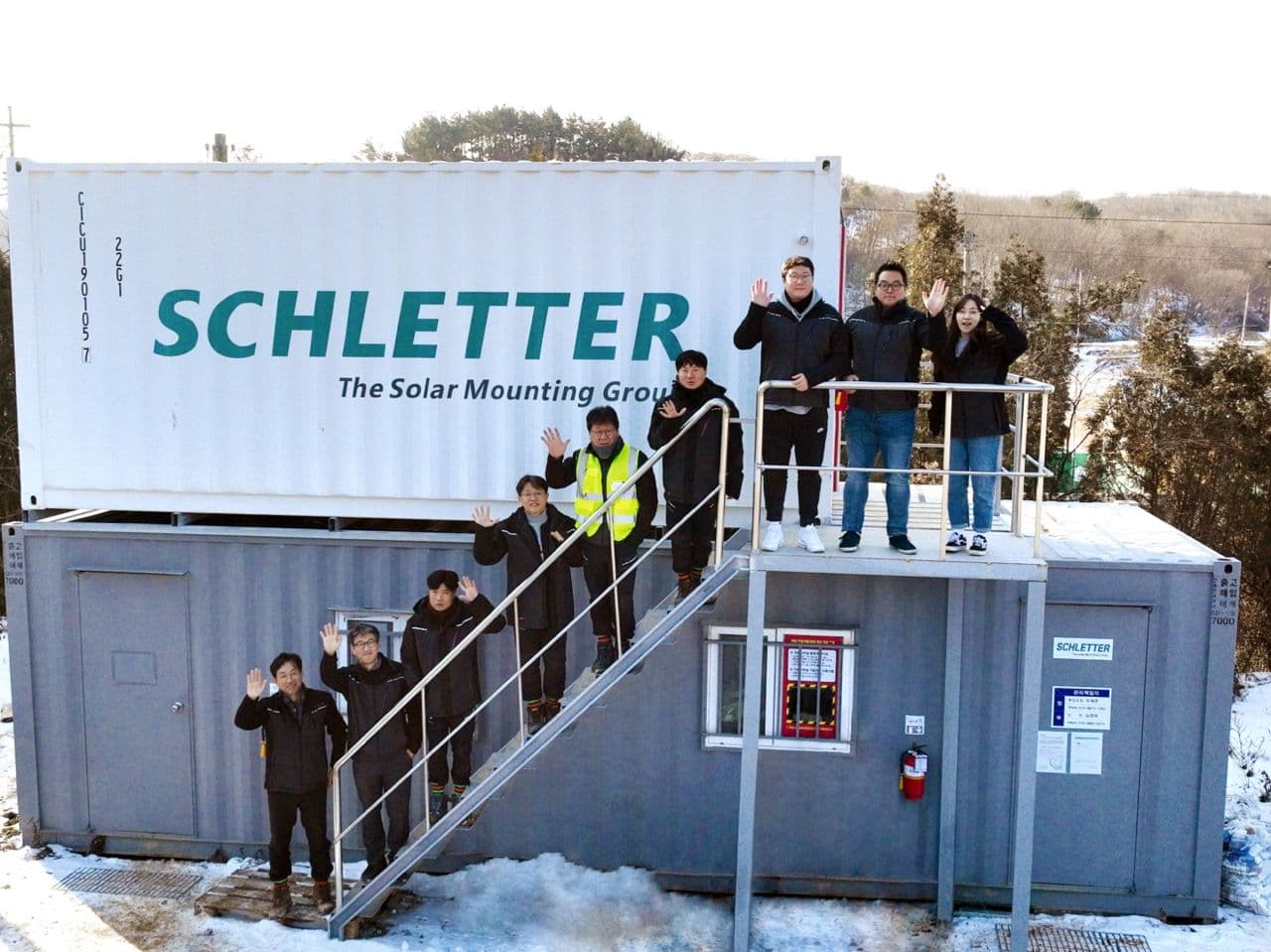 The Anmyeon Clean Energy Power Project, the largest solar power plant in Korea with a capacity of 136 MWp, is currently being built in the South Chungcheong Province. The plant is mounted on systems of the Schletter Group, one of the leading solar mounting manufacturers worldwide. From April 12 to 14, 2023, Schletter will present its ground-mounted and roof-mounted systems at the "20th International Green Energy Expo" in Daegu.
"South Korea has great potential for the generation of PV energy, but at the same time topographically challenging conditions often prevail here," emphasizes JP Lee, Managing Director of Schletter South Korea. Hilly and mountainous terrains lead to special requirements regarding the planning and flexibility of the mounting systems used. Near the coast, the sea climate can also lead to additional corrosion. "As a specialist for demanding conditions, we offer a solution for all these situations," says JP Lee.
In Daegu, for example, Schletter will present its tracking system that adjusts the tilt of the solar modules to the position of the sun. The Schletter Tracking System is designed to be as stable as a fixed tilt system. In wind tunnel tests, it has withstood wind speeds of up to 257 km/h. "Especially in regions where tropical cyclones and typhoons occur, mounting systems must withstand high wind loads and have corresponding static reserves," as JP Lee emphasizes. In addition to the high static load capacity, Schletter attaches great importance to corrosion protection. All systems are provided with a special and particularly resistant galvanization.
The Schletter Tracking System is also suitable for Agri-PV applications, i.e. the combined use of agriculture and photovoltaics. If the modules are placed upright, there is space between the module rows for the cultivation of soil by agricultural machinery. "Schletter's Agri-PV solution not only allows maximum space between rows," JP Lee explains. "In a north-south orientation, it also generates the most energy, especially in the morning and evening hours, when solar power is usually scarce."
The company doesn't just offer ground-mounted systems. Roof systems without roof membrane penetration, solar carports and facade systems are also part of the portfolio. A total of over 45 GW of photovoltaic capacity has been globally installed on Schletter systems to date. The Schletter Group is headquartered in Germany and employs over 500 people worldwide. The company's Korean branch is based in Seoul.