May 23, 2022
Schletter Group is "Top Brand PV"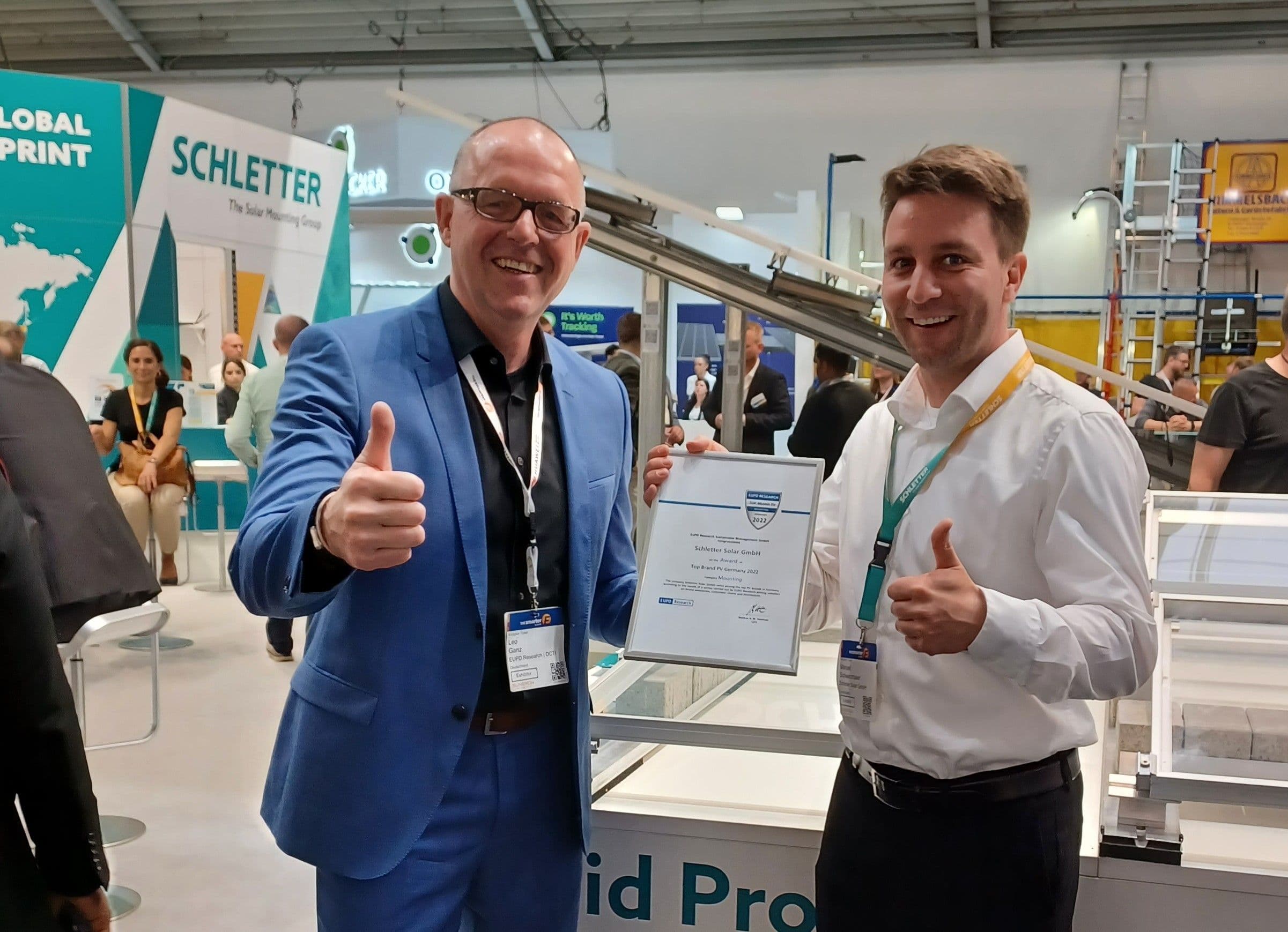 Kirchdorf/Haag (Germany), May 23, 2022. The globally active solar mounting manufacturer Schletter Group has been awarded the renowned "Top Brand PV Award". The company receives the award as a leading supplier of solar mounting systems in four countries: Germany, Austria, Spain and Switzerland. The award was based on a survey of installers and wholesalers.
"Our brand image – above all quality, durability and innovation – is of course primarily shaped by our products", emphasized Manuel Schwarzmaier, Sales Manager Roof Products at the Schletter Group. "Therefore, we are particularly pleased that the award is based on interviews with those who sell and install our products every day." Schwarzmaier accepted the award at Intersolar Europe on behalf of the entire Schletter team.
For the award, market research company EUPD Research developed an evaluation model to measure trust in PV brands. To this end, the market researchers conduct an independent survey of installers and dealers every year. Three criteria are queried: Which products are particularly sought after by customers and recommended by dealers? How do installers and dealers perceive the brand? And what is the breadth and depth of the product portfolio? These points are weighted and an index is formed from them. The award stands for reliability and trust and serves as orientation for installers as well as end customers.
The managing director of Schletter Group, Florian Roos, thanked the employees for their contribution: "In the last few years, we have not only made excellent progress in terms of further developing our products, but also as a company. The Top Brand PV Award is a nice recognition of that and reflects the performance of the entire Schletter team."