July 31, 2023
Schletter debuts its new North American product portfolio at RE+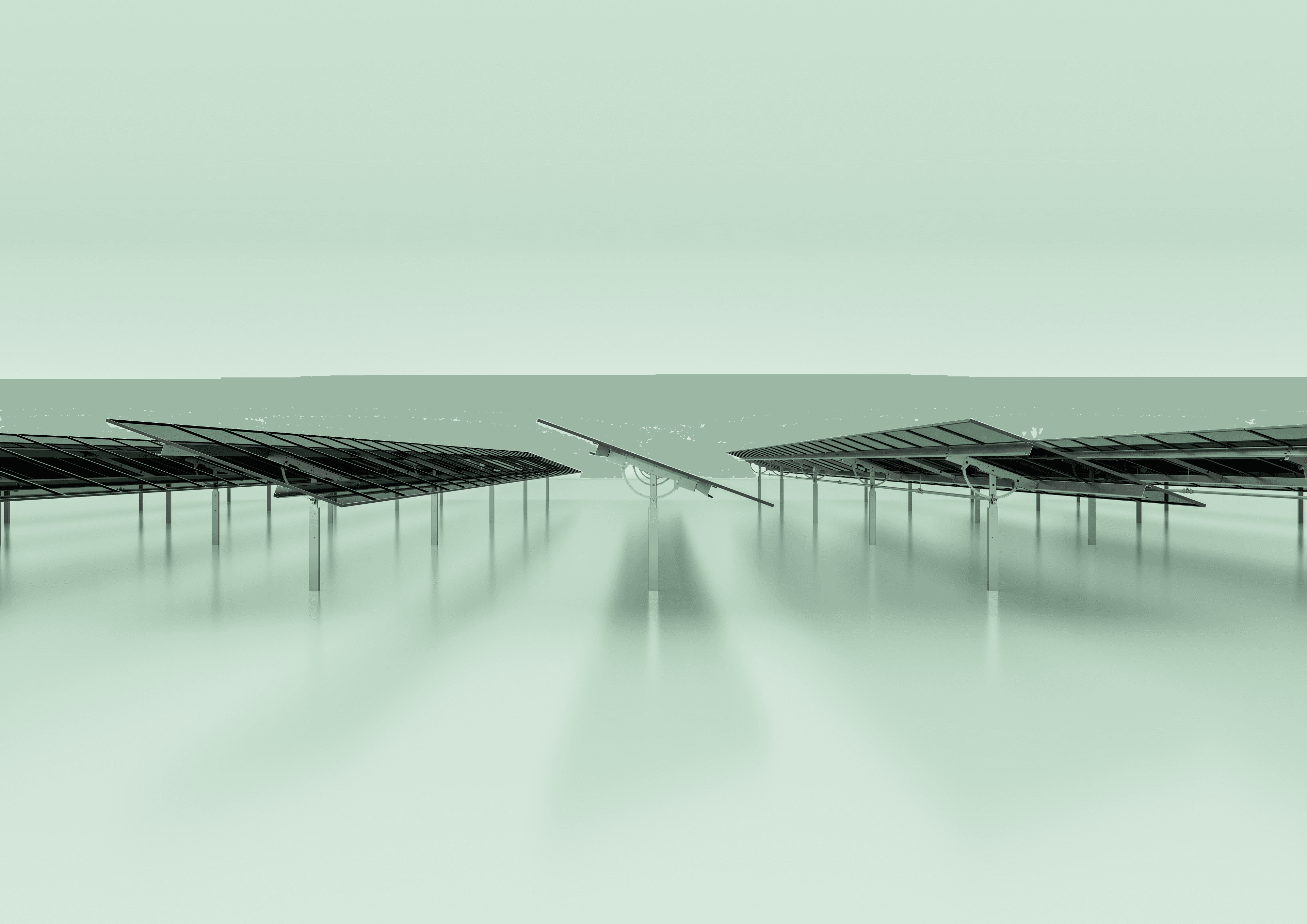 Charlotte, NC. August 1, 2023. The globally active solar mounting system manufacturer Schletter Group will once again be exhibiting from 12th to 14th September at RE+ in Las Vegas, the leading US trade show for renewable energy. For the first time in North America, the company will showcase its latest innovations for ground- and roof-mounted PV installations.
"We have consistently developed our product portfolio with new geometries and high-quality steel," says Adrian Noronho, CEO of Schletter North America, summarizing the characteristics of the Schletter systems presented in Las Vegas. "As a result, we have significantly improved the ratio between material input and installed PV power. Thus, our systems among the international leaders in terms of power-to-weight ratio. In addition, Schletter systems are designed to function for 30 years under the harshest conditions, resulting in extremely high cost-efficiency."

Tracking System 1P: less material per kilowatt of power
With the Tracking System 1P, the Schletter Group has made a great leap forward. The system is specially optimized for use with large format modules in portrait orientation. This means that even bifacial modules with a height of up to 8.2 ft (250 cm) can easily be mounted. The compact Tracking System 1P weighs less than 66 lbs (30 kg) per kW, which is approximately 30 percent lighter than comparable products on the market. "This lighter weight not only reduces transportation and logistics costs, but also makes on-site installation much easier," says CTO, Dr. Cedrik Zapfe.
The Tracking System 1P has the same design advantages as the Schletter Tracking System 2P. The heart of the system is the patented mechanical self-locking Geneva drive: this gear system is used to rotate the arch at each post so that the structure is locked in place at any tilt angle, giving it the structural characteristics of a fixed tilt system. This eliminates wind-induced vibrations that can lead to resonance (also known as the galloping effect) without the need for dampers or other auxiliary solutions. The Schletter Tracking System in the stowed position can withstand wind speeds of up to 160 mph (~257 km/h).
Ground-mount systems FS Uno and PVMax: more yield, less effort during installation
The Schletter Group will also present its ground-mounted systems in Las Vegas. These include the latest generation FS Uno single-post system. Compared to the previous version, the system requires less material per kilowatt of power - and it has a higher load capacity. This is made possible by using girders and purlins made of high-performance steel, as well as a new purlin geometry. The profile of the purlins is now an open-bottom isosceles trapezoid instead of a Z-shape. As a result, the purlins have a much higher load-bearing capacity, allowing spans of up to 19.6 ft (6.5 m).
"Our ground-mounted system FS Uno is primarily aimed at yield optimization," says Dr. Zapfe. "It's about installing the maximum PV power on as few posts as possible without any static disadvantages." The engineers have also fundamentally optimized and coordinated the system's individual components. For example, clamps are used for most connections, eliminating the need for drilling holes or time-consuming pre-punching. As a result, the system can be flexibly adapted to uneven surfaces, different terrain profiles and foundations.
The PVMax S ground-mounted system is also designed for fast and cost-effective project planning. The two-post steel system with a concrete foundation is particularly suitable for areas where pile driving is uneconomical or not feasible due to corrosive soil conditions. "For smaller PV systems, special soil surveys or pull tests are out of proportion to the total investment," explains Dr. Zapfe. "The PVMax S scores with its cost-effectiveness and simple design, which also allows for quick installation with little effort."
FixGrid Pro flat roof system: better aerodynamics reduce the need for ballast
In addition, the Schletter Group will present its newly enhanced flat roof system, FixGrid Pro. With the help of wind tunnel tests and improved aerodynamics, the ballast has been reduced even further. "Our wind tunnel tests have shown that it is aerodynamically much more advantageous to place the maintenance aisle between the upper edges of the elevated modules and not, as before, at the lower edges," emphasizes Dr. Zapfe. "In this way, up to ten percent of the ballast can be saved. This allows developers to maintain the necessary static reserves, even if the roof has limited residual load-bearing capacity."
Schletter's developers have further improved the system according to the modular principle. Instead of using different module supports according to the tilt angle, module size, or orientation (portrait or landscape), all variants can now be realized with just a few universal components. This makes system design and installation much faster and more flexible. In addition, an optimal support and clamping position for the module is always guaranteed, regardless of angle and size.
Enter the House of Schletter: a sustainable metaverse for solar innovations
As a further highlight, the company will present the virtual "House of Schletter" at RE+. Visitors to the stand can immerse themselves in the product world in a three-dimensional virtual space, also known as the Metaverse, and experience various applications and test scenarios. In the future, the Schetter Metaverse will be available to customers as a digital experience space independent of trade shows - additional experience spaces will be successively activated throughout the year. "We rely heavily on personal contact in sales and customer support, but on-site appointments or live demos are not always logistically easy," says Schletter Group CEO Florian Roos. "With the Schletter Metaverse, we can make our products and their technical details vivid and tangible at any time, anywhere in the world."

The Schletter North America team invites you to visit booth 21070 at RE+
"We continue to expand our team in North America to support and enable continued success with the healthy growth we have established across all sectors. Our passionate team provides comprehensive support to the solar industry from R&D to manufacturing, supply chain, and sales. It is great to see the many positive steps Schletter has taken to create such a complete product offering", says Adrian Noronho.
The Schletter Group will be exhibiting at RE+ in Las Vegas from September 12 to 14, 2023, at booth 21070 on Sands Level 1.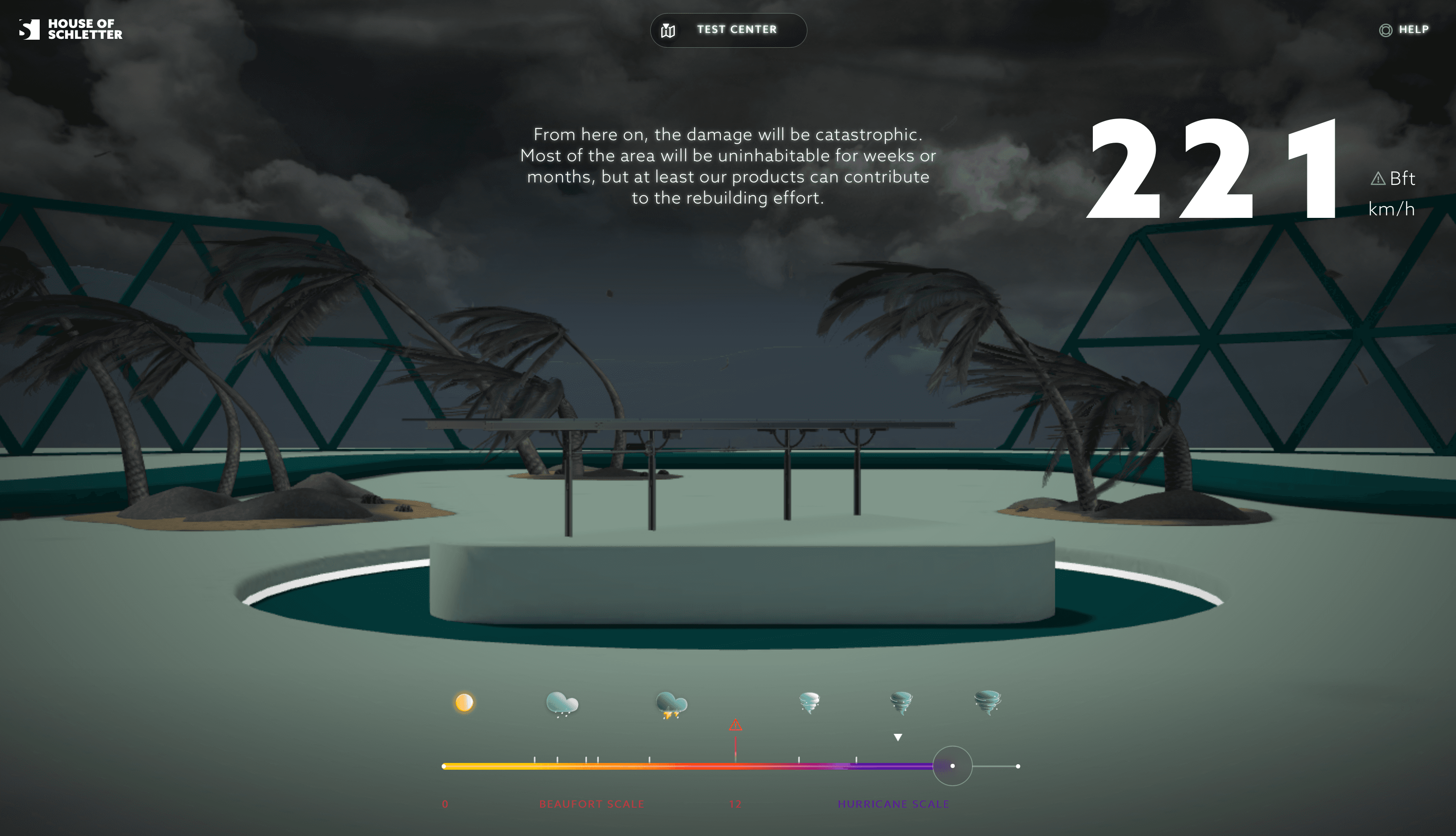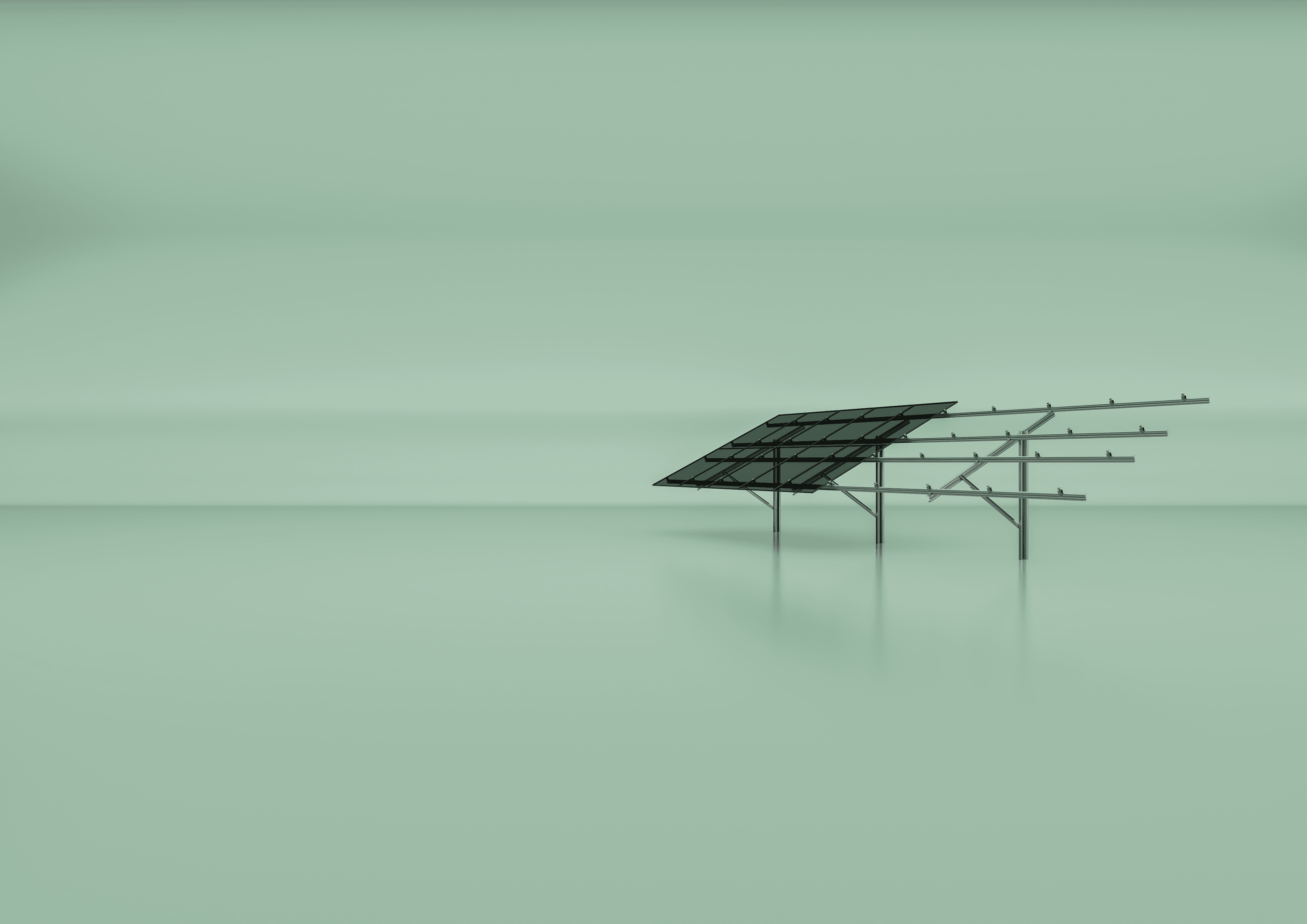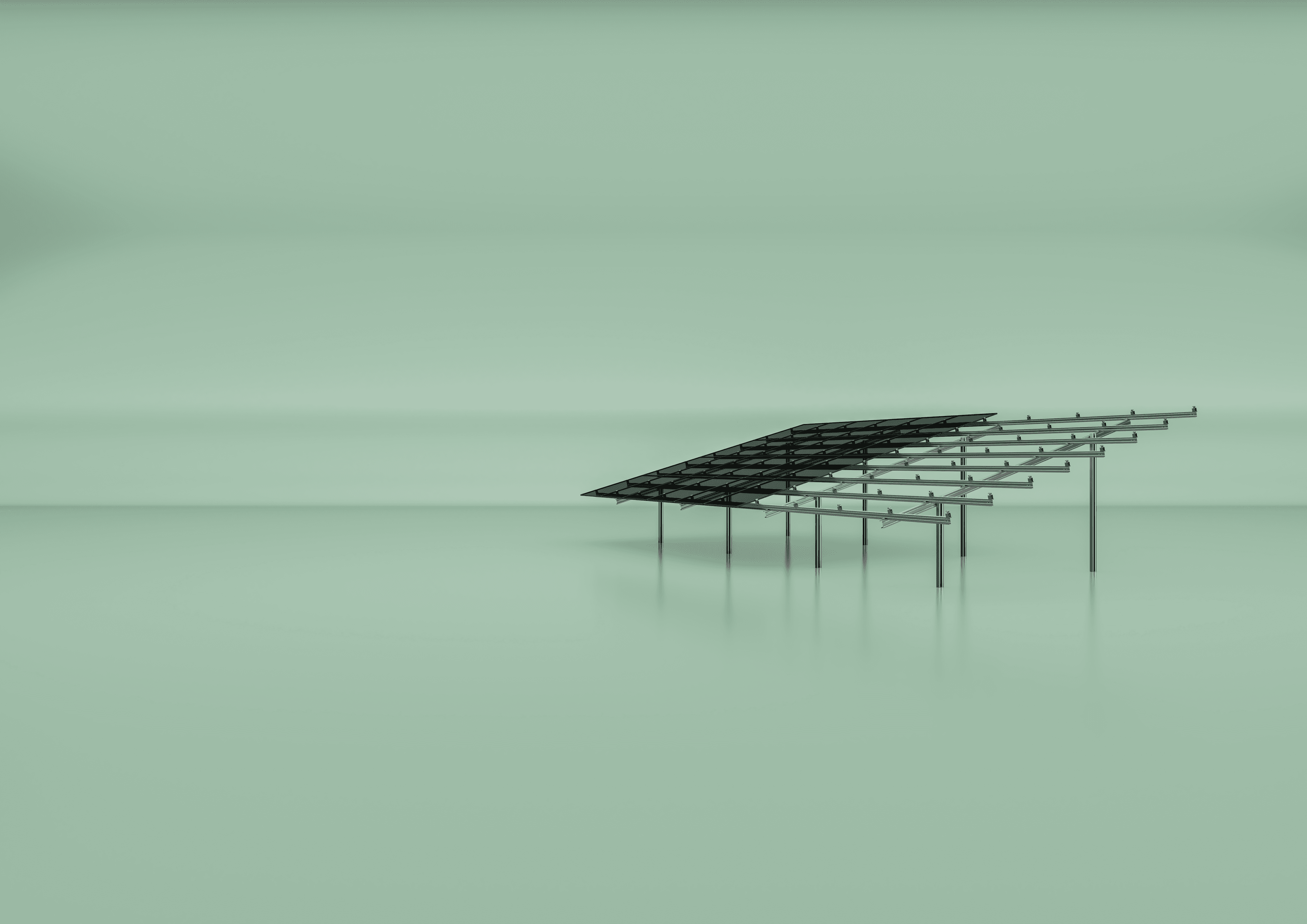 +1