June 12, 2023
Schletter at Intersolar 2023: Agri-PV, solar carports, and 3D-metaverse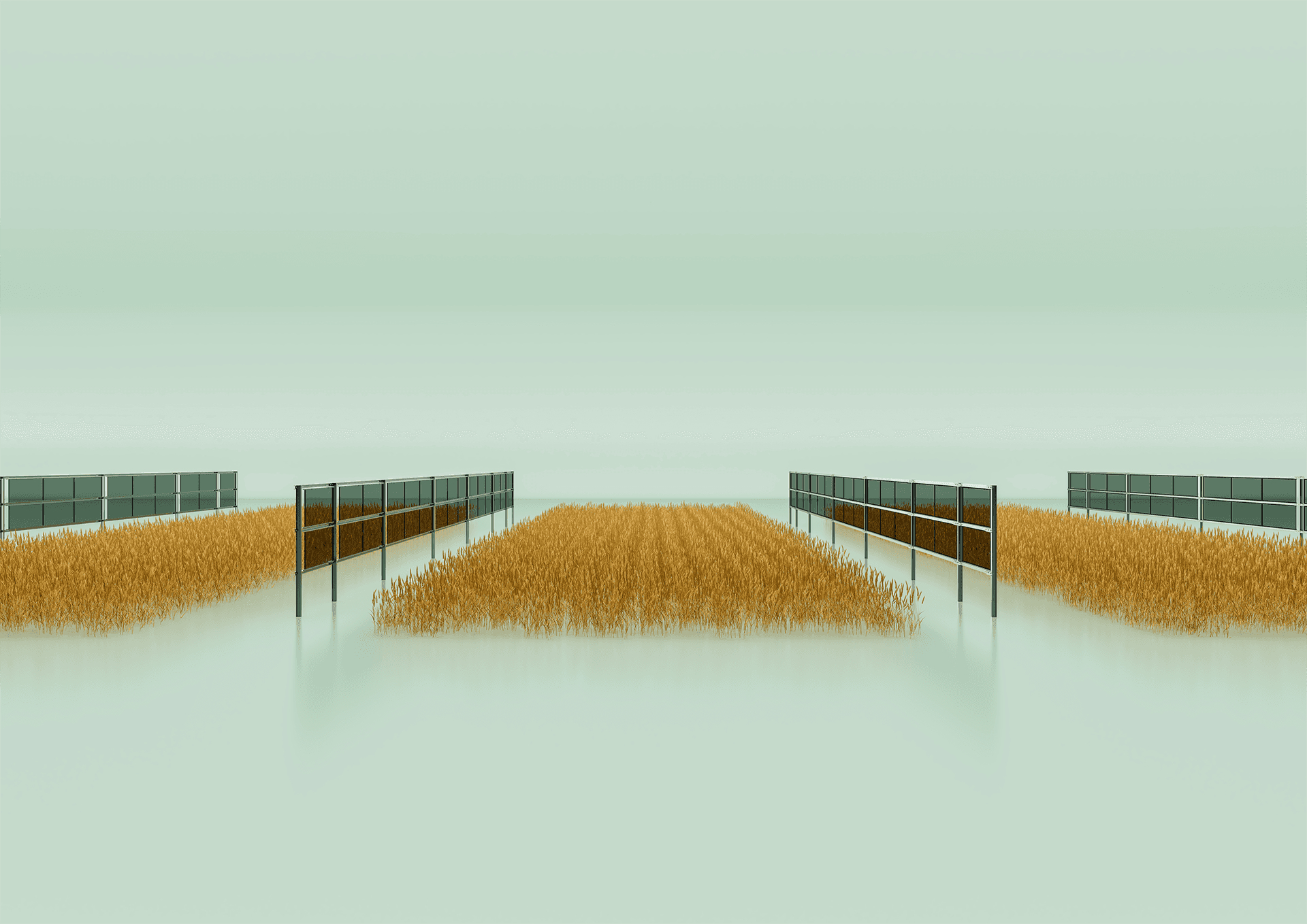 Kirchdorf/Haag, June 12, 2023. The Schletter Group is launching two major products at this year's Intersolar Europe: one is a newly developed Agri-PV system and the other is a solar carport. The company is also exploring new virtual worlds: "House of Schletter" is a metaverse where visitors to the exhibition stand can test out and experience the latest products.
Schletter CEO, Florian Roos, says that a key challenge in the development of PV energy is generating as much solar power as possible while utilizing as little space as possible. He emphasised that: "Our new Agri-PV and carport systems are the solution." He adds: "At the same time, we are working extensively on how we can further leverage digital added value for our customers. The digital 'House of Schletter' is the first step in this direction." Schletter will also exhibit its successful 1P Tracking System and the material-optimized ProLine rooftop products at the exhibition.
Schletter SolFarm: less land usage, higher yields
Schletter's new SolFarm Agri-PV system is designed to maximize both agricultural yield and energy output. The system is made up of vertical rows of modules that are mounted in landscape to look like a wall or fence. This offers two key advantages: The first is that it keeps land coverage to an absolute minimum. "We can get by with using less than 20 percent of the arable land with our SolFarm Vertical System. This means that more than 80 percent of the land can continue to be used for agriculture." explains Schletter CTO, Dr. Cedrik Zapfe. The second is that the power yield is increased: a vertical system with bifacial modules in an east-west orientation generates PV power earlier in the morning and later in the evening. "The yield curve throughout the day becomes flatter and wider," adds Dr. Zapfe. He goes on to say: "Our tests have shown that this system actually produces higher yields than conventional systems. In addition, because PV electricity is scarcer in the morning and in the evening, the electricity generated can also be better marketed."

SolFarm allows for two modules above one another and up to three modules side by side between the support posts. The system can be installed on both flat and hilly terrain. Its modular design and adjustable clamping positions enable it to compensate for height variation in the terrain. The spacing of the rows is adjusted to the type of agriculture and is project dependent. With this new system, Schletter is expanding its product range and expertise in Agri-PV systems. Schletter's 2P Tracking System has already been in use for several years on arable land around the world.
Schletter SunRide: Parking full of energy
Schletter is once again offering a carport system with Schletter SunRide. "In addition to the stability and durability that are typical of Schletter, it is important to us in development to make the best possible use of the available parking space" says chief developer, Dr. Zapfe. While many carport systems on the market are anchored to the ground with two or more supports, the Schletter SunRide needs only one support. This allows for parking in a herringbone pattern, which means more vehicles can be parked in the same space as a perpendicular parking pattern. SunRide has two carport configurations which cater to either single-row or double-row parking lots. The modular design allows for expansion at will. "Solar carports not only generate renewable energy on land already developed but are a crucial building block to the expansion of e-mobility. SunRide will be our contribution to that" says Mr. Roos.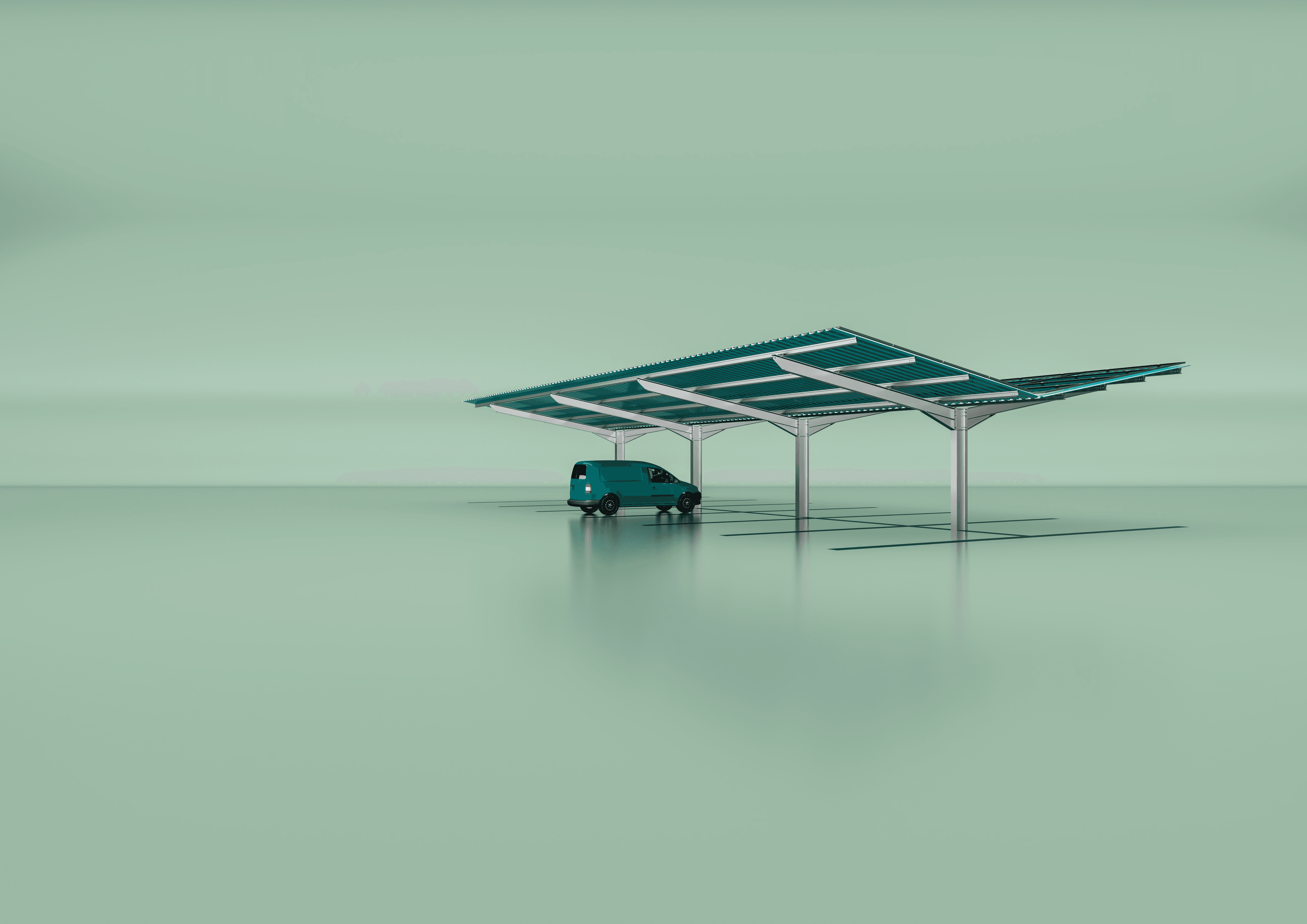 Immerse yourself in the Schletter Metaverse
An added highlight is the launch of House of Schletter during the exhibition. Visitors can immerse themselves in a three-dimensional virtual space, showcasing the world of Schletter's products. This metaverse allows them to experience various applications and test scenarios. In future the Schletter metaverse will also be available to customers as a digital experience independently of exhibitions - additional experience spaces will be gradually implemented over the course of the year. "We place a strong emphasis on personal contact in sales and customer support, but it's not always logistically feasible to have in-person meetings or live demos. With the Schletter metaverse, we can make our products and their technical details clear and tangible, any time and anywhere in the world" says Mr. Roos.
The Schletter Group is exhibiting from June 14th to 16th at Intersolar Europe in Munich in hall A6, stand 180.