February 17, 2022
France: Schletter supplies largest PV system in Brittany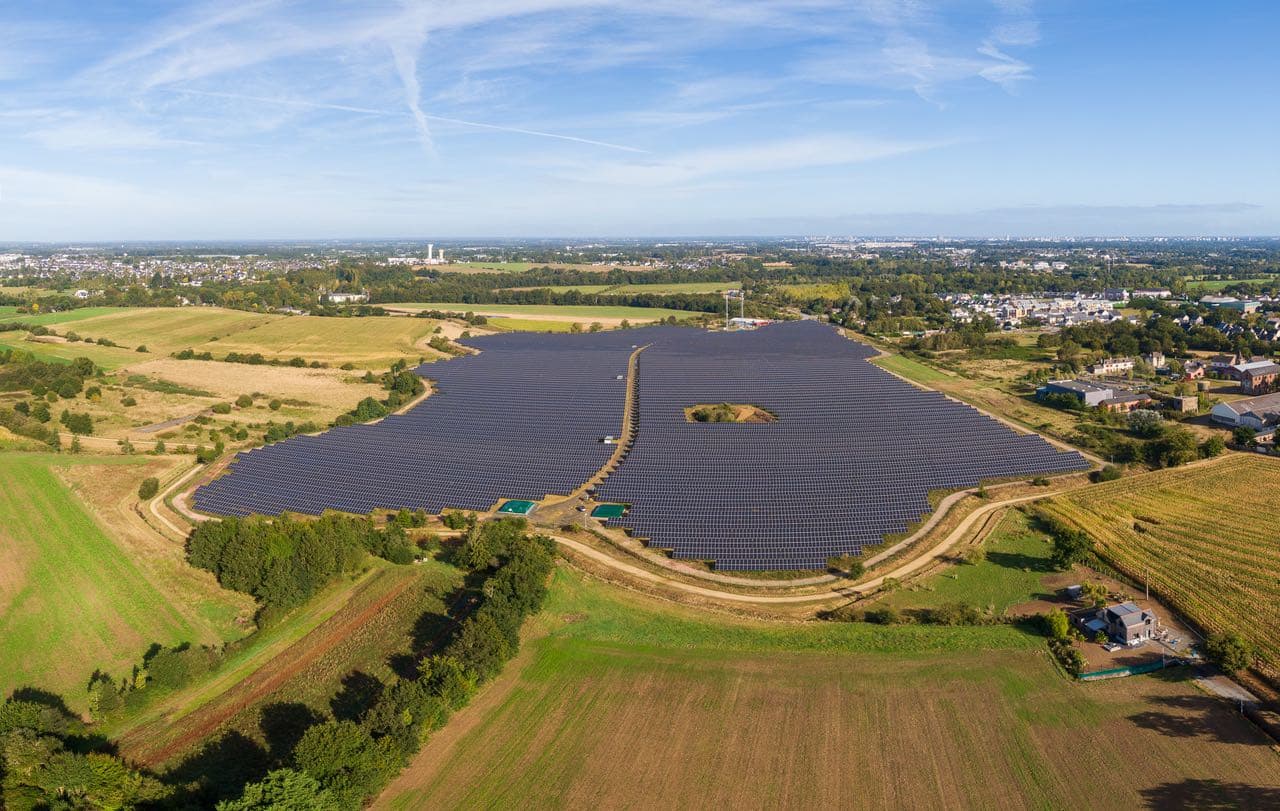 Kirchdorf/Haag (Germany), February 17, 2022. One of the region's largest solar power plants has been built near the town of Bruz, Brittany (France). The 15.2 MWp photovoltaic plant was constructed on Schletter Group mounting systems. Once again, Schletter worked on this with the French project developer Groupe IEL.
"The project in Bruz is not just special because of its size", emphasized Sales Manager Philippe Guerrero, who supervised the project. 38,388 solar modules, generating around 17.7 GWh of ecopower a year in total, were installed on the 20 ha site – enough energy to supply around 5,000 households with electricity. "As the site was previously a mine, laying the foundations for the plant was also a challenge", Guerrero continued.
The site was used for mining until 1904. The mine was then backfilled with inert and heterogeneous materials. "Because of the varying load-bearing capacity of the ground, it was not possible to use traditional pile-driven foundations on the entire site", explained Eric Roujolle, Vice President Sales Europe. This is why the project used Schletter's single-post FS Uno system, which can be flexibly adapted to different foundations and site profiles. In Bruz, classic pile-driven foundations were thus supplemented with in-situ concrete foundations. This meant that safety and structural loading could be enhanced wherever it was necessary. In addition, the FS Uno has a tilt head at the joint between the post and the mounting table. The system can thus be adjusted to the final pile-driven foundation levels during mounting and can make up for the unevenness caused by the soil.
The Schletter Group thanked Groupe IEL for their good working relationship once more: "Our partners at Groupe IEL once again did a great job of organizing and executing this technically and logistically challenging project", Roujolle stated. The Schletter Group has already realized projects in Vieuville, La Gravier, Les Caves and Beauvoir in cooperation with the Groupe IEL.