May 15, 2023
Schletter Group reports significant growth in the first quarter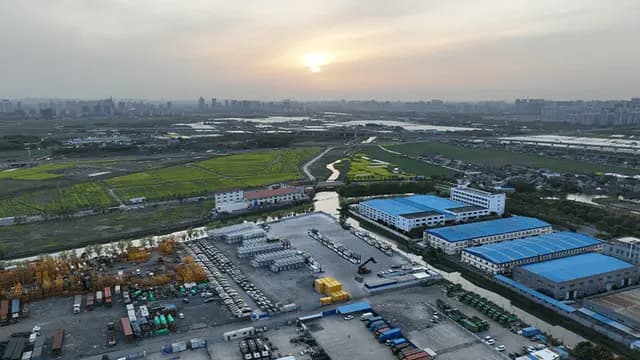 Kirchdorf/Haag, May 15, 2023. The Schletter Group, a global manufacturer of solar mounting systems, continued its strong and profitable growth in the first quarter. At EUR 112.4 million, the company's revenue in the first quarter of 2023 was around 90 percent higher than in the same period of the previous year. The Schletter Group had already reported strong growth in 2022 and, with annual revenue of around EUR 342 million, had moved into the top ten of the world's largest manufacturers of solar mounting systems.
"Our continued dynamic growth is proof of our excellent strategic and operational position in the market," emphasized Florian Roos, CEO of the Schletter Group. "We also have a positive cash flow, which enables us to finance further growth from our own resources". The Schletter Group has been growing faster than the market for more than a year and has gained significant market share. The company achieved its highest growth rates in Germany, China, Türkiye, and South Korea. The ground-mounted business was particularly dynamic, with sales tripling.
In addition to the positive cash flow, the Group's overall financial position is very strong. Cash and cash equivalents of EUR 42 million are offset by financial liabilities of EUR 66 million resulting from the bond placement in 2022. The ratio of total senior secured debt to adjusted EBITDA also remains very low at 0.8. "This extremely positive development of our company's financial data puts the Schletter Group in a good position to finance further growth and investments, such as the expansion of production via the new plant in Türkiye, from its own resources," said Schletter CFO Martin Lipp.
The number of employees has also continued to grow. In the first quarter of the year, the group hired more than 180 new employees worldwide and now employs more than 700 people.
Schletter is currently preparing for the world's leading solar industry trade show, Intersolar Europe, which will be held in Munich in June. At the show, the company will be unveiling two major product innovations: a new Agrivoltaics system and a PV carport. "Agrivoltaics and solar carports are important growth markets in which we will continue to gain market share with our new products," said Dr.-Ing. Cedrik Zapfe, head of development and CTO of Schletter.